Dr. Peter Dienst and Manfred Wenzel have been listed among the "Top 100 Entrepreneurs" by Speakers Excellence for several years
"Top 100 Entrepreneurs" is an initiative of Speakers Excellence and is awarded to successful entrepreneurs that are market or innovation leaders in their field. We are very proud to be among the 100 entrepreneurs receiving the award in the field of "Digitalization & IT" repeatedly since 2016.
The goal of Speakers Excellence is the transfer of innovative knowledge, presented by top speakers from the areas of economy, politics, education and sports. The company sees itself as a link in the dialogue between companies and the human competencies represented by the selected speakers.
The diverse range of issues strikes a perfect balance between information and emotion, from factual and informative presentations to pure entertainment. Speakers Excellence is part of a specialized and success-oriented network within the German education market.
http://www.speakers-excellence.de/
Award - Headhunter of the Year
Experteer, the organizer, calls the award for the best personnel consultant the "Oscar of the personnel consulting industry" - an award that is becoming increasingly important every year.
The IT Personalberatung earned a nomination in the category "Candidate Experience". Contrary to the original Academy Awards, the nominees are chosen not by the jury but by the public - in our case, the candidates who considered or even implemented career changes with our support.
We are very pleased that our candidates acknowledge the benefits of cooperating with personnel consulting agencies and appreciate our services as well as our individual, personal and professional advice, particularly in view of the fact that the candidate market in the IT sector is very demanding and IT specialists are highly selective when it comes to working with a headhunter.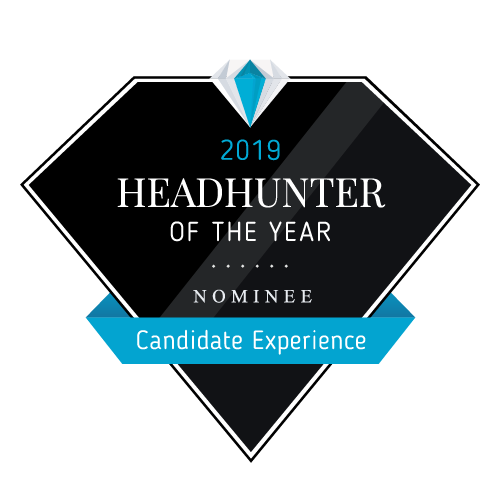 FOCUS Business – IT-Personalberatung among the "Top Recruitment Agencies 2019"
Each year, FOCUS BUSINESS conducts an independent survey among HR managers in companies, candidates and applicants.
In the current survey, the "IT-Personalberatung Dr. Dienst & Wenzel GmbH & Co.KG" was rated among the "Top Recruitment Agencies 2019" in the two main categories "Executive Search" and "Professional & Specialist Search" and was recommended as leading "Headhunter".
To assess the agencies, clients were asked to rate i.e. the quality and selection of candidate profiles, the speed (processing) as well as the value for money. Applicants were asked to rate i.e. the quality and selection of the positions offered as well as the quality of consulting and service.
The list of "Top Recruitment Agencies" was published in the FOCUS BUSINESS magazine's issue of May 2019.