Christmas 2020: "Better Together"
A welcome donation for www.silberpfoten.de
Elderly people living alone and isolated in their homes are particularly badly affected by the pandemic. Often, pets are the only constant companions that share their owners' joys and griefs and can make them laugh. But what happens if the owners get older and can no longer meet their pets' needs?
We were very impressed by the amount of support the initiative "Silberpfoten" ("Silver Paws") by the Tierschutzverein Stuttgart und Umgebung e.V. (Animal Protection Association for Stuttgart and Surrounding Areas) provides to the elderly in this situation, helping them find courage and hope for the future.
With joint forces and impressive organizational skills, they enable dogs and cats to stay with their beloved owners. After a first visit to determine how much help is needed, volunteers will take the pets for daily walks, drive them to the vet or foster them while the owner is hospitalized. Often, great personal relationships develop between the elderly pet owners and the dog walkers.
This is why we have decided that this year's Christmas donation goes to www.silberpfoten.de.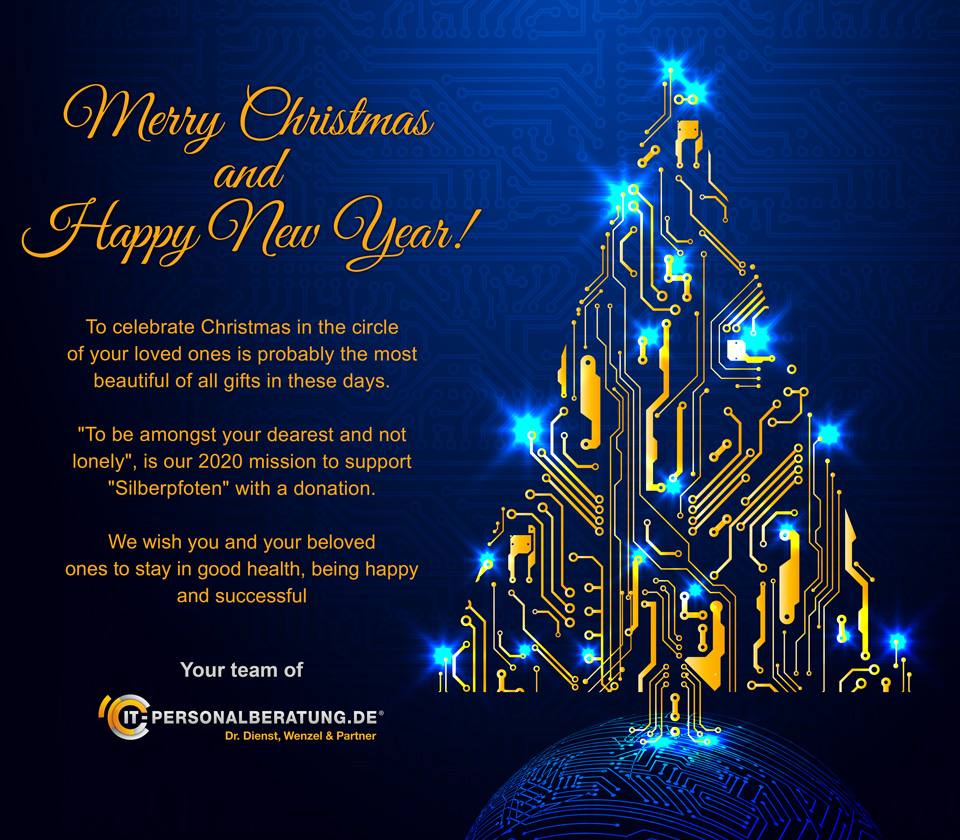 Donation delivery
The donation check was handed over to Marcel Yousef, the director of Silberpfoten, on December 16, 2020 by our consultants Anita De Bellis and Beatrice Frank.